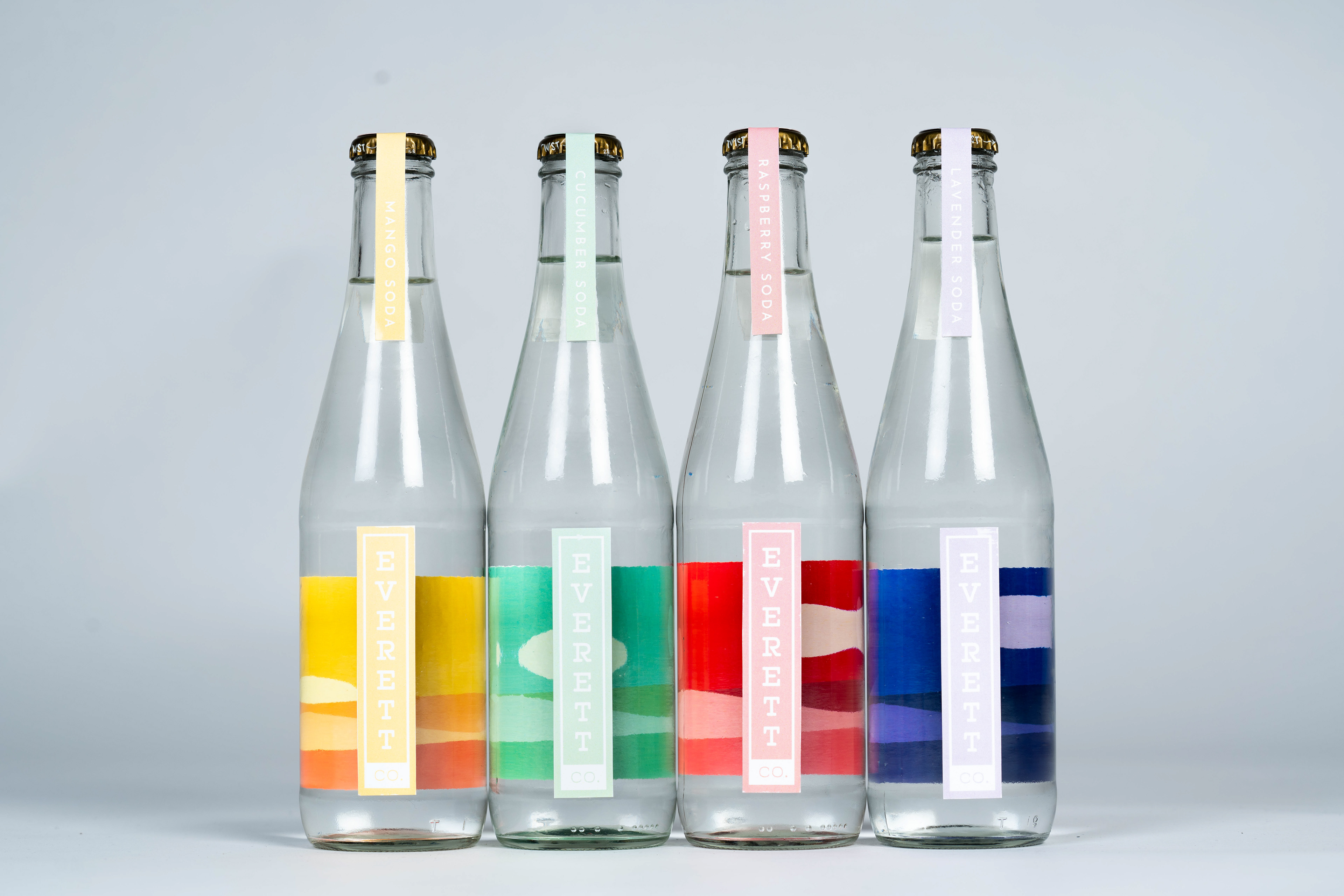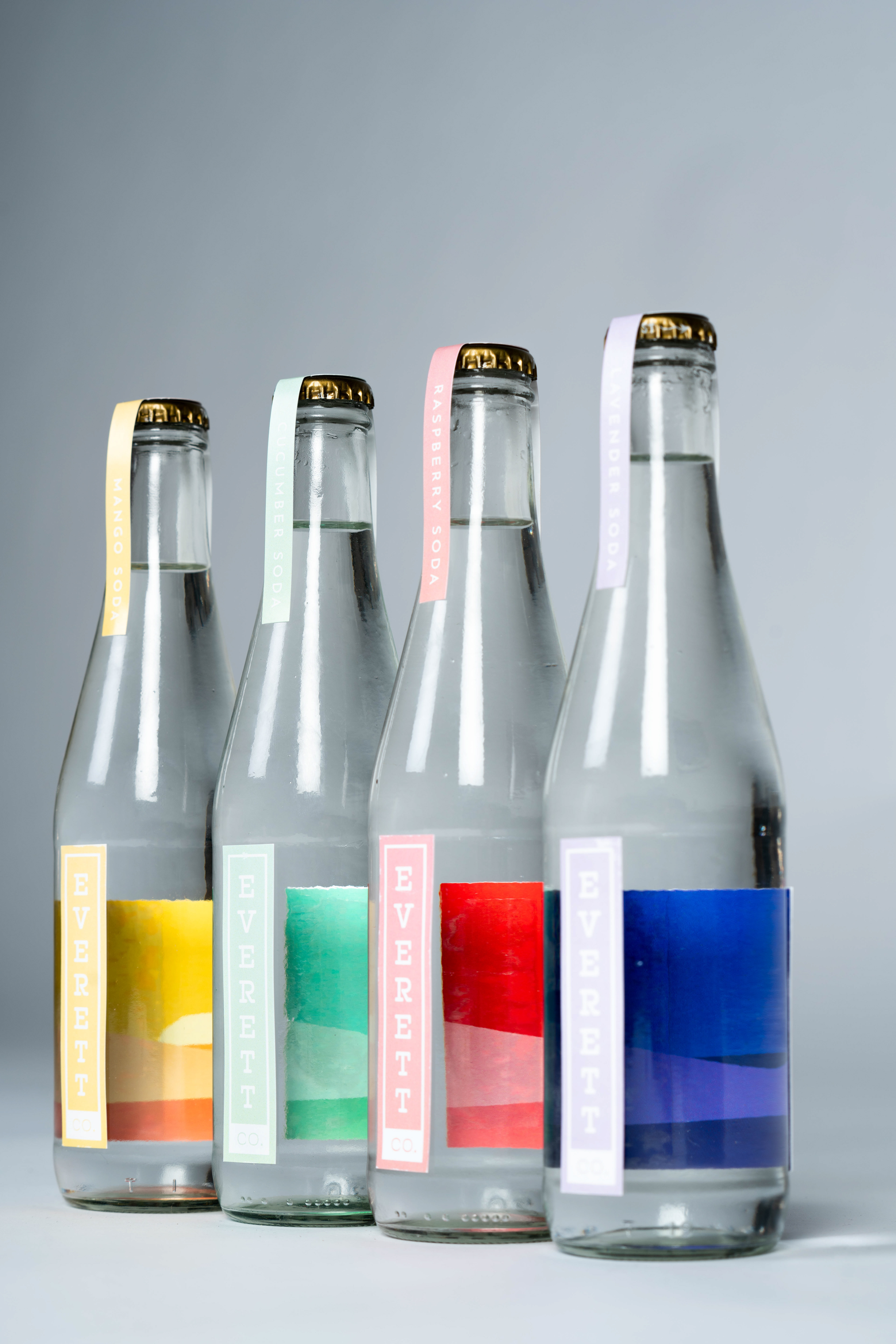 Everett Co. is the company name I pretendedly created for a lil' packaging project I was assigned. We were asked to find a beverage bottle we adored, strip the labels off and create our own brand and label for them.
The end goal was to 'have a believable, beautiful, shelf-ready beverage that felt indistinguishable from real-world competitors that currently exist out in the marketplace.'  I was inspired by the DRY Soda Co. sparkling drinks series and decided to follow suit on the multiple-flavor thing. 
I created packaging for Everett Co.'s latest soda line of colorless, hip tastes: mango, cucumber, raspberry, and lavender. My mouth is watering a little over these.